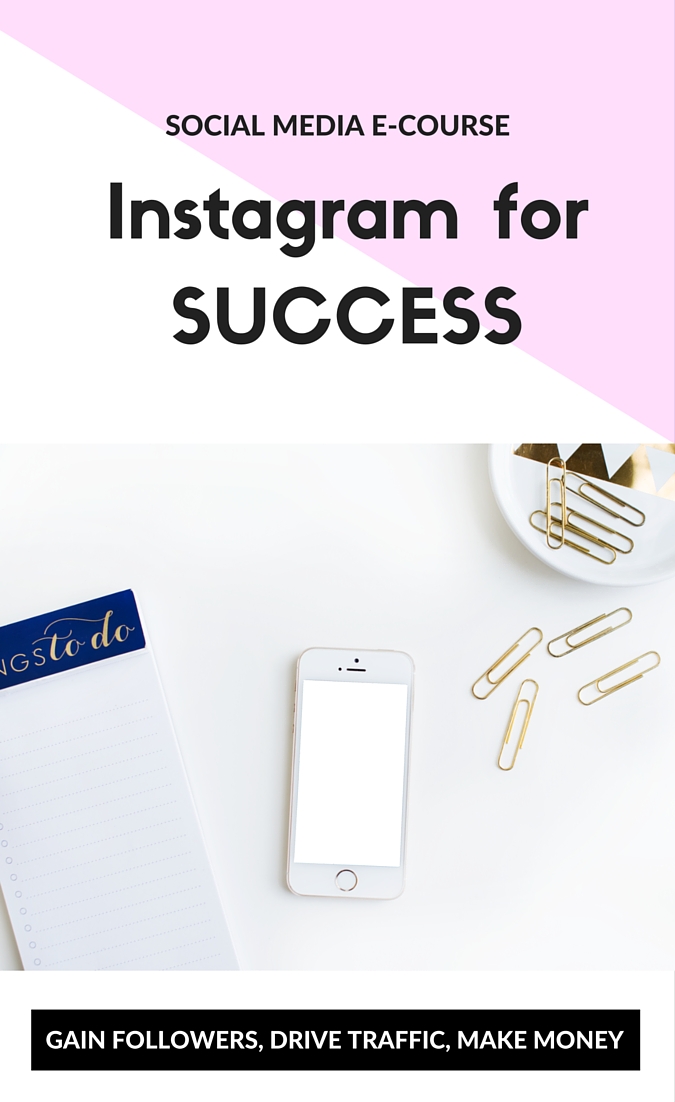 As a blogger, I use Instagram to grow my blog and influence people to read my blog and buy my products.

Using Instagram as a tool for my blog has:


Increased my follower count by 63% (in the last 5 months I gained over 8,000 followers. One year ago I had less than 2,000 followers. I currently have over 14,800.)

Increased my page views 43% (!!)

Found my personal brand and what works for me

Established a community on Instagram

QUADRUPLED my likes

Increased comments by 57%

Featured by huge brands who post my original photos:
So what does this all really mean? Or... Why does it matter?

Because I've been able to utilize Instagram as a tool to gain readers and followers to my blog. These people are engaged and active. They not only like and comment on my photos, they also read my posts and even buy my product. And I want to show you how you can do that too.

In this course you'll learn:

How to gain followers and drive traffic to your site (How I've consistently gained 1,000 new followers per month!)

How to edit photos and post consistently

The trick to more interaction, likes, and followers

How to get featured by BIG brands

The biggest mistakes to avoid that 98% of instagrammers are doing!
+ Free Printables, Worksheets, and a Private Community!
Take a look at my before and after editing pictures!

But wait, there's MORE!

- A printable for how to succeed with Instagram

- A worksheet on ideas on what and when to post - I'm going to show you the best times for you to PERSONALLY post!

- A printable on exactly how I edit my Instagram photo

- A guide on all my tools and secrets for success, and the exact path I've taken to quadruple my Instagram following

- A Private Community dedicated to help you succeed with Instagram and grow your following
You will gain followers, likes, interaction, AND more traffic to your blog using this method so that you can make money blogging, get more sales, and have more readers!
You'll also find out:

Do you really need those expensive add-on lenses?

Do loop Giveaways work?

How to master the "Flatlay"

How to use apps to track followers, likes, and engagement (for FREE!)

....And SO much more
Look, I know there are other courses out there but I want to show you how this works for YOUR blog or business and how you can turn this into a revenue stream with a community of engaged followers.
Instagram is your secret weapon for growing your blog or business, establishing an engaged following, and capturing reader's attention!